This update is provided by the Somerset Covid-19 Engagement Board and is designed to provide a weekly update on the current Covid-19 situation in Somerset.
With more vaccination sites opening this week, the vaccination programme is really gathering pace. Whilst this is certainly providing more light at the end of a very long tunnel, we must still follow the guidelines around lockdown and associated restrictions.
Even if you have had the vaccination, it is still not known how the vaccine affects catching Covid-19 and indeed, passing it on. Therefore, until advised that we can lower our guard, we must continue this cautious road to recovery, for everyone's sake.
We are incredibly grateful to everyone involved in setting up and organising all our vaccination centres in such a short space of time, including the NHS, our own redeployed staff, district council partners, community groups and volunteers.
'Remember, everyone can catch it, anyone can spread it'.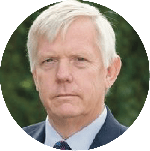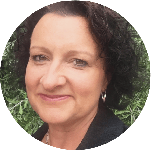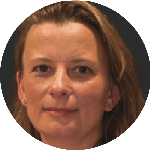 | | | |
| --- | --- | --- |
| David Fothergill, Leader of Somerset County Council Twitter: @DJAFothergill | Trudi Grant, Director of Public Health Twitter: @SomersetDPH | Clare Paul, Cabinet Member for Public Health and Wellbeing Twitter: @Clarepaul_ |
Somerset's seven-day infection rate has risen slightly from last week, and now stands at 305.4 new cases per 100,000.
Between 10 and 17 January, approximately 39232 tests were carried out across the county and there has been 1717 new confirmed cases.
The Somerset Dashboard which tracks our local epidemic from the start in March, to the current time can be found on the opens in a new windowGOV website.
Workplaces: We continue to see outbreaks occurring as people socialise in and around the workplace (where people cannot work from home) and unfortunately, have seen a number of significant outbreaks in the food sector. Some common factors being seen in these situations include people car-sharing and the particular challenges posed by chilled indoor working environments, we continue to provide advice and support around outbreaks and infection prevention control to organisations as they need it.
In addition, we know that transmission can occur if staff don't maintain a two-metre distance in locker rooms, work entrances and communal areas, during shift changes, and in smoking areas, as examples. It's vitally important that social contact is kept to a minimum, because any relaxation of the rules (however unintentional) will cause the virus to spread. Please don't share cups or cutlery, don't make drinks for one another and continue measures such as hands face and space at all times. It's also really important to ensure there is adequate ventilation too.
Care Sector: In the seven days between 11 January and 17 January, there were 229 cases in 46 care settings. The positive cases identified were staff and residents within the settings, we continue to support these settings with support and guidance on prevention measures.
Schools and Early Years settings: The national lockdown means that only vulnerable children and those of key workers are able to attend school, with all other learning being conducted online.
Somerset schools are working hard to implement the Department for Education mass testing programme. This means staff and pupils in secondary and special schools will have access to rapid testing kits if they are on site. From Monday 25 January, all staff at primary schools and maintained nursery settings will also have access to rapid testing kits.
Communications:
Stay at home restrictions: We remain under a period of national lockdown, and as before, encourage you to share the following poster with your networks to help explain the restrictions: opens in a new windowEngland Lockdown: Stay At Home posters – GOV.UK (www.gov.uk)
Self Isolation guidance: If you have been diagnosed with Covid-19, are experiencing symptoms, or are a close contact of someone who has the virus, you must isolate for 10 days. This means not leaving your home, not going to the shops, not going to work or school and not exercising outside; you must exercise in your home or garden. We know it is tough, even tougher than lockdown itself where you are allowed out for a small selection of reasons. But it really is so important that this isolation period is taken seriously and conducted properly – even if you don't have symptoms. By breaking or even flexing the rules, you are putting other people at risk.
Somerset vaccination programme: On Monday, Taunton Racecourse opened as a large vaccination centre. The site is open seven days a week from 8am to 8pm and we are incredibly grateful to everyone involved in setting up and organising all our vaccination centres in such a short space of time; including the NHS, our own re-deployed staff, District Council partners, community groups and volunteers. The racecourse is a wonderful addition to the 13 GP-led community sites and the hospital hubs at Musgrove Park Hospital and at Yeovil District Hospital. Teams of vaccinators are also going into care homes. The programme is offering vaccinations to people in the high priority groups as identified by the Joint Committee on Vaccination and Immunisation. That is: care home residents and their carers, those aged 80 years of age and over and frontline health and social care workers.
Vaccinations are not available without an appointment, and to assist with keeping telephone lines clear, particularly at GP surgeries, please help us to remind residents that they will be contacted by the NHS directly to arrange a vaccination appointment.
For more information please visit the opens in a new windowNHS website.
For our latest Covid-19 Update film, Clinton Rogers was given access to film at the racecourse, where he interviewed the centre manager, Helen McEvansoneya. The interview answers many of the common questions people have about the vaccination, gives viewers insight into what to expect when they arrive at the centre, and will hopefully alleviate any anxiety felt by people invited to receive their vaccination. You can watch it on opens in a new windowYouTube.
Community Testing: On 10 January 2021 central government announced that a community testing offer using lateral flow devices, was to be expanded across all local authorities in England to test people without symptoms of coronavirus (COVID-19).
Lateral flow testing involves a swab of the nose and throat to collect a sample and provides a result within around half an hour. This screening test will require twice weekly testing and will be targeted at people who cannot work from home during lockdown.
In Somerset targeted testing is already in place for workers who care for vulnerable groups such as the elderly in their own homes. This testing sits alongside the multitude of national testing programmes. This latest announcement expanding the offer across a wider group of workers presents a new challenge. Any new testing programme in Somerset will need to be phased and designed to reach the most urgent areas of our community first, and at present, appointments are by invitation, so if a worker has not been contacted, they are not currently eligible.
Mental Health Support: Living alongside Covid-19 for nearly a year has been a struggle and real challenge for many of us. Some people may be trying to cope with bereavement for example, or face employment or economic uncertainty. Some may feel low, anxious or lonely. Those already living with mental health problems will be facing extra challenges too. While things may feel hard right now, it's important to remember, this situation is unusual. And it won't last forever.
At times like this, it's important to take care of our minds as well as our bodies. We need to be more creative and thoughtful about how we look after ourselves. One recent new campaign we are recommending is ' opens in a new windowEvery Mind Matters', which has practical resources that deal with many issues such as poor sleep and low mood for all age groups.
Looking after ourselves also means knowing when we may need some extra support. It's important to remember you are not alone; half of all adults surveyed recently by Public Health England say they are more worried during this current lockdown than in March 2020. So please help us to promote Every Mind Matters, our coronavirus helpline (available from 8am until 6pm seven days a week on 0300 790 6275) and the Mindline emotional support helpline which is available 24/7 on 01823 276 892.
As always, please do keep an eye our Healthy Somerset website, which has a huge amount of information and resources to help keep everyone healthy happy and safe at this time. Visit the opens in a new windowHealthy Somerset website for more information.
Finally, like Somerset County Council on opens in a new windowFacebook, follow them on opens in a new windowTwitter and share their posts with your networks to help us in communicating these important messages. Follow their Director of Public Health account on opens in a new windowTwitter too.
Resources and further information: For the latest local information as well as digital resources, posters and flyers please visit the opens in a new windowSomerset County Council website.
The Somerset Local Outbreak Management Plan outlines how we, the council, will work with the NHS Test and Trace Service, PHE, the NHS and other partners to ensure a whole system approach to preventing and managing local outbreaks. This can be found on the opens in a new windowSomerset.GOV website.