This update is provided by the Somerset Covid-19 Engagement Board and is designed to provide a weekly update on the current Covid-19 situation in Somerset.
Over-arching message: We are now in Tier 2 and whilst we have seen our rates start to plateau, it is still extremely important that we act responsibly with the little more freedom we have been given. We need to make our efforts count and help to bring our numbers down even lower in the lead up to Christmas.
Even though we are able to mix outdoors in groups of six, we must be mindful of how often we do this and by mixing with different groups of people – even if sticking to the rule of six; we are putting ourselves and others at risk of the potential for greater exposure to the virus.
We are urging people, where possible to try and stick to the same group of six people rather than interchanging as this could add to the spread.
'Remember, everyone can catch it, anyone can spread it'.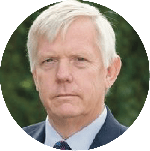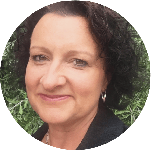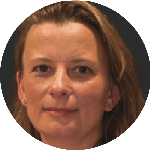 | | | |
| --- | --- | --- |
| David Fothergill, Leader of Somerset County Council Twitter: @DJAFothergill | Trudi Grant, Director of Public Health Twitter: @SomersetDPH | Clare Paul, Cabinet Member for Public Health and Wellbeing Twitter: @Clarepaul_ |
Cases
Somerset's seven-day infection rate is now 89.8 new cases per 100,000. Between 23-29 November there has been 505 new confirmed cases in the county – a reduction on the last reported case numbers. Accurate testing data for this period cannot currently be provided as Pillar 2 testing data is not currently available due to upgrades being made by NHS England.
We are continuing to see rates plateau however Somerset's rate remains higher than other areas in the South West. As we are now under the Tier 2 guidance it is more important than ever that we continue to work together to follow the guidance and bring these rates down even lower.
opens in a new windowSomerset Dashboard tracks our local epidemic from the start in March, to the current time.
Workplaces: We continue to see outbreaks occurring as people socialise in and around the workplace (where people cannot work from home). While colleagues are typically following all the rules around social distancing, face coverings and handwashing at work; we have seen multiple instances where colleagues are infected. This is happening because people are relaxed when in the company of colleagues, often friends, and having lunch or a break together, but not distancing.
Care Sector: In the seven days between 26 Nov – 3 Dec November, there were seven cases in seven care homes which is a reduction on the previous week.
Last week, we unfortunately had to pause visits whilst we reviewed several significant outbreaks in care settings, we have worked with colleagues in Adults social care to pull together the following guidance to support a phased return to family visitation.
From Wednesday 2 December 2020, visits can be undertaken within the national Tier 2 Guidelines in the following circumstances:
Visits may take place where covid-19 secure arrangements such as substantial screens and visiting pods have been provided
Window visits may also be undertaken
Whilst outdoor or airtight visits are permitted within tier 2 when available the rollout of rapid testing will enable indoor visits to be undertaken
All care homes in the county will be sent Lateral Flow Device (LFD) test kits by 18 December. These are sometimes called rapid tests as they produce results very quickly, within 30 minutes. Care homes will receive these tests in addition to the regular tests that are already sent for weekly staff and monthly resident testing. These LFD tests will be able to be used for scheduled visitor testing.
Schools and Early Years Settings: We continue to support all educational settings with both the prevention and mitigation of coronavirus within their school community.
We are seeing confirmed cases of coronavirus in staff and students and as Somerset is now under Tier 2 restrictions, it is more important than ever that we all continue to follow national and local guidance. This will help us to keep as many children and young people in school for as long as possible and as safely as possible.
In the seven days between 26 November – 3 December, 31 schools and 6 nurseries have had a least one case.
Communications: Our focus on communications is on ensuring that people understand the importance of adhering to new tier 2 guidelines. How people choose to act now, could impact the time that can be spent with loved ones at Christmas. We have developed two Christmas graphics, their aim of which is to highlight in a simple way, what not to do now that restrictions have eased a little. The graphics show a person who is a close contact of someone who has covid-19 getting a test when they do not have symptoms. Thinking that their negative result means they're 'in the clear' they go on to mix with others. One infects the loved ones she sees on Christmas Day, and the other has to self-isolate for the festive season, so misses his Christmas altogether. The graphics are attached to this email and we would appreciate your support in sharing these graphics with your networks.
Somerset's Covid Catch Up: Somerset County Council has enlisted the help of former BBC television journalist Clinton Rogers for a new weekly series of informative Covid Catch Up videos.
The former BBC Points West correspondent will front the new series which aims to help people understand how Covid-19 is affecting Somerset, and what we can all be doing to help beat the virus.
The first opens in a new windowCovid Catch Up video features Clinton reporting from Taunton on what it means for Somerset as we leave lockdown and enter Tier Two restrictions.
The weekly Covid Catch Up videos will give valuable information and advice, and Somerset County Council is encouraging viewers to send in their questions, so that they can be answered in the next film. Watch the video on opens in a new windowYouTube.
Travelling between Tiers: Travel between different tiers is permitted however, you must stick to the advice of only making journeys for essential reasons, and travel to Tier 3 areas is particularly advised against.
Once you are in another tier, you should stick to the guidance of your own tier if you have come from a higher one, or act under the guidance of the higher tier if you are 'moving up' into it.
Covid-19 Vaccination Programme: Plans are fully underway in Somerset to prepare for a mass Covid-19 vaccination roll out now the Government has authorised the Pfizer vaccination for use across the UK, starting from next week.
Somerset County Council is working closely with health colleagues to support the vaccination programme. This includes having hundreds of Council staff on standby ready to be redeployed to assist the programme and identifying vaccination locations.
The Council is working with the NHS on a plan to make the vaccine available to the people of Somerset in a planned way and in line with national guidance – so watch this space for more information shortly.
Finally, please share the information and particularly our current campaigns with your networks. Follow us on opens in a new windowFacebook, opens in a new windowInstagram and opens in a new windowTwitter for further updates.
Let us know if you feel there is a gap in our messaging, or a format or resource that the communities you work with or are part of would find useful. Your insights are valuable to us. Please email any feedback you have, to: [email protected]create new email
Resources and Further Information: For the latest local information as well as digital resources, posters and flyers please visit the opens in a new windowGOV Website.
For information and resources on staying healthy happy and safe at the time please visit the opens in a new windowSomerset Health and Wellbeing website.
The Somerset Local Outbreak Management Plan outlines how we, the council, will work with the NHS Test and Trace Service, PHE, the NHS and other partners to ensure a whole system approach to preventing and managing local outbreaks. This can be found on the opens in a new windowGOV website.