Bridgwater Arts Centre is delighted to announce the re-opening of its gallery from Tuesday 5 October. It has scheduled three contrasting exhibitions for the autumn and begins with a stunning collaboration from Artwork Together, an association of three local artists who work in different media in order to present a common theme. Their theme for the gallery's re-opening is Change and the artworks will showcase their response to the changing moods of Steart Marshes in their chosen medium.
Sian Martin is a teacher and textile artist. She exhibits with international textile groups – the 62 Group and the Textile Study Group. She has recently been involved in the Stroud SIT Festival, taking part in the exciting DIS/rupt event with the Textile Study Group. Siân lives near Steart Marshes and her work is influenced by local environments, particularly the Somerset Levels and Steart. Sian explains, "We have been visiting Steart Marshes on a regular basis to watch and respond to this unique and continually changing environment. Differences in light, weather, tide and season have given us opportunities to record our responses during the year and at different times of the day. During recent years we have been initiating and developing work that considers light, movement, rhythm; whilst challenging ourselves and suggesting fresh directions for change in our artistic practice we hope also that our work will encourage others to look at Steart's impressive landscape in new ways."
Lesley Roberts trained as a photographer but has spent the last two decades working as a jeweller, making, selling and exhibiting her pieces nationally. For this project she has returned to photography, developing her original skills.
She has used this medium to record and illustrate the beauty and changing landscape of Steart Marshes.
Pauline Lerry works as a teacher and artist in Somerset and has exhibited widely, including recently at the Penwith Gallery in St. Ives.
Collaborating on the Steart Marshes project has created fresh directions within her practice.
Bridgwater Arts Centre Gallery Autumn Programme
The Arts Centre and Gallery looks forward to welcoming you.
Monday – Saturday, 1100 – 1500
11–13 Castle Street, Bridgwater, TA6 3DD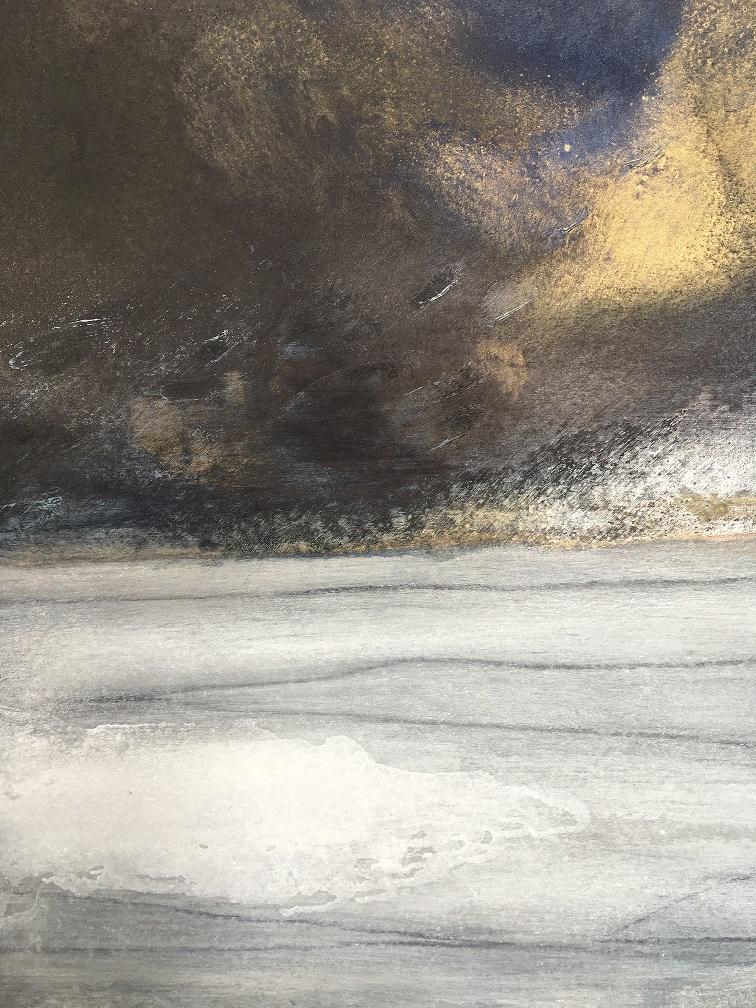 Safety and hygiene
We have put in place some additional measures for your safety and the safety of our staff:
Social distancing
In order to maintain social distancing numbers in the gallery will be carefully regulated and it may be necessary to ask you to queue outside at busy times.
Contact tracing
When you arrive in the gallery we will ask for details of how to contact you should an infection be reported. This is in line with the national contact tracing policy and the information will be destroyed after 21 days and not used for any other purpose.
Face coverings
For your safety and the safety of other visitors and staff we request that you wear a face covering during your visit unless you are exempt; this follows current government guidelines.
If you're feeling unwell
If you or anyone you live with displays symptoms associated with COVID-19, please delay your visit until it is safe to do so.
Hand Sanitiser
Hand sanitiser will be available at the entry to the gallery and other locations for your use.
Ventilation
The exterior door to the building will remain open and windows opened where possible to facilitate maximum air flow.
Increased cleaning
In order to clean more thoroughly and more frequently we have limited the use of our toilet facilities to the one disabled toilet.
Protection for our staff and volunteers
Personal protective equipment has been introduced for our staff, including a screen at reception, face masks and gloves.
Refreshments
We will not be selling drinks or snacks from the coffee bar and ask you not to consume or share unwrapped food while you are in the gallery.
We thank you in anticipation of your understanding and cooperation and hope you enjoy your visit.