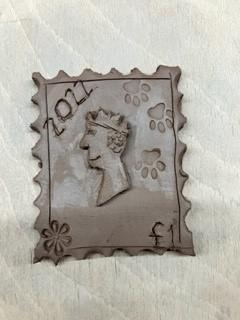 May Half Term Jubilee Craft Activities at the Brick and Tile Museum
May Half Term Jubilee Craft Activities
Join us for some fun family activities with clay to celebrate the Queen's Platinum Jubilee!
Make a Clay Stamp Tile
Design and make your own postage stamp tile out of clay. Maybe you'd like to add your own face or a friend or family member?
The clay tile will need to be fired, and will be available around 3 weeks after the activity.
Decorate a Plate
After you've made your stamp tile, you can decorate a plate to use at your local jubilee street party.
Plates can be taken home on the day.
Suitable for all ages.
Booking required. Activity £4.50 pp (includes both activities.)
Please visit the website to book opens in a new windowSomerset Brick and Tile Museum