Welcome to the latest edition of the weekly Somerset Covid-19 update for key stakeholders. This update is produced on behalf of the Somerset Covid-19 Engagement Board and is designed to provide a weekly update on the current Covid-19 situation in Somerset.
Covid-19 case numbers in Somerset have increased this week and remain high – although they remain below the national average. The expectation is for Somerset cases to continue to rise due to the Omicron variant as this variant is more transmissible. Omicron has become the dominant strain of Covid-19 in the South-West so the majority of our new cases will be this variant.
The vaccine remains our best line of defence, so please do step forward whether it's for your first, second or booster jab. Full Somerset vaccination and booster information can be found on the opens in a new windowNHS website.
Somerset County Council (SCC) have noticed a healthy flurry of bookings for boosters/vaccinations for last week and in the New Year, but also a drop off over the festive period. There is lots of walk-in availability at a number of vaccination sites across Somerset in December. These slots are available for first, second and booster vaccinations for everyone aged 18 and for first and second vaccinations for those aged 12–15 and 16-17.
Please visit the opens in a new windowNHS website for more information.
One major change this week is regarding the self-isolation rules. It has been announced by the Health Secretary that those people infected with Covid-19 can stop isolating after seven days rather than ten should they test negative via LFD tests taken at least 24 hours apart on days six and seven and not be displaying any symptoms. It is advised those coming out of isolation after seven days do not mix with vulnerable people or visit crowded areas.
If people are not double vaccinated, they will still need to self-isolate after coming into contact with a positive case.
With the festive season upon us now, it is more important than ever to take simple steps to help reduce the spread of Covid-19. So, even if fully vaccinated, we should all try to keep ourselves and each other safe and the main way to do this is to not mix with people you don't need to mix with. Other simple ways to protect yourself and others include wearing a face-covering where required and in crowded and enclosed spaces, ensuring there is good ventilation when meeting inside, washing our hands regularly andcontinuing to take lateral flow tests just before meeting other people. If you have any symptoms of Covid-19, you should self-isolate immediately and get a PCR test. You can book via the opens in a new windowGOV.uk website.
SCC highly recommend watching this short, opens in a new windowanimated video which shows what you can do right now to minimise the risk of getting Covid-19 or passing it on.
Finally at this time of year it is important to take care of both your physical and mental health. SCC released an article about looking after your mind and body this winter. To read the full article, please visit the opens in a new windowSCC website.
Latest Covid Dashboard: The following link below will take you to our website: opens in a new windowCoronavirus (COVID-19) (somerset.gov.uk) Then scroll down the page until you get to 'COVID-19 Dashboard' in the list. Click on this and the dashboard will open.
'Remember, everyone can catch it, anyone can spread it'.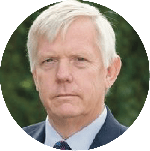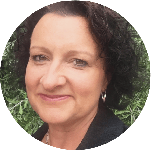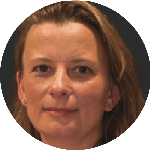 | | | |
| --- | --- | --- |
| David Fothergill, Leader of Somerset County Council Twitter: @DJAFothergill | Trudi Grant, Director of Public Health Twitter: @SomersetDPH | Clare Paul, Cabinet Member for Public Health and Wellbeing Twitter: @Clarepaul_ |
In the week up to 18 December, approximately 108,377 tests were carried out across the county with 3,073 new confirmed cases. The rates have increased in the last reporting week to 546.6 per 100.000. This is below both the South-West average and the national average.
Hospitalisation data for Somerset has fallen to around 16 Covid-19 in-patients in Somerset hospitals.
This Week's Headlines:
The main items featured in this week's update are:
Workplace, Care and School settings
Vaccinations Update
Testing Update
Latest Covid Catch-up Film
Resources and further information
Workplaces: For those staff who are unable to work from home, the Government have updated their guidance for safer travel. More information can be found on the opens in a new windowGOV.uk website.
You must wear a opens in a new windowface covering when travelling inside a public transport vehicle and when in indoor transport hubs in England, unless you are opens in a new windowexempt or have a reasonable excuse.
Help keep yourself, other passengers and transport staff safe by taking the following precautions:
plan your journey and check your route
open or keep windows open for ventilation where it is possible for you to do so
wash or sanitise your hands regularly
avoid touching your face
cover your mouth and nose with a tissue or the inside of your elbow when coughing or sneezing
dispose of waste safely, including items such as used disposable face coverings
where possible, check in using the

opens in a new window

NHS Covid-19 app if you enter a venue which has an official NHS Covid-19 QR code poster at the entrance – alternatively, you can provide your contact details
You must not travel at all if you:
Anyone aged five years and over who has been identified as a contact of someone with Covid-19 and who is not legally required to self-isolate is now strongly advised to take a rapid lateral flow device (LFD) test every day for 7 days or until 10 days since their last contact with the person who tested positive for Covid-19 if this is earlier. If any of these LFD tests are positive, then they should self-isolate in order to protect other people.
Care Sector: We continue to support our care settings since the emergence of Omicron and the rise in case numbers nationally. We have recently seen outbreaks of not only Covid-19 but other respiratory infections like flu, so early identification of any type of infection and prompt action is key. We are all working together to promote:
Vaccinations, ensuring boosters are provided and recorded on the Capacity Tracker
High quality Infection, Prevention and Control measures, including good ventilation
Identification, prompt action and reporting of cases of Covid-19 and other infections
Infection Prevention Control: Take a look at the Infection Prevention Control team's Seasonal Do's and Don'ts to keep everyone safe this Christmas via the opens in a new windowSCC website. It covers handy tips on eating and drinking, hand hygiene, decontamination, ventilation, PPE, car sharing and staff rooms. Feel free to share and use in all care settings.
Care staff mental health and wellbeing: SCC are encouraging care staff to maintain their wellbeing, model good self-care and be available to each other for everyday support and friendly conversations to support a culture of openness around good mental and emotional health visit the opens in a new windowSCC website for more information. In addition, there are resources available to support our care sector during these difficult times:
Schools and Early Years settings: Directors of Public Health (DsPH) across the South West reached consensus to continue to advise enhanced control measures to be in place in education settings on return from the Christmas holidays. Visit the opens in a new windowSupport Services for Education (SSE) website for more information.
In line with the regional consensus, SCC Public Health advise the following:
Stand up onsite testing (Assisted Test Site) on return in January
Prepare to come back with enhanced/amber measures in place as per the contingency framework flow chart

opens PDF file

which can be found via the

opens in a new window

SSE website. The South-West Association of Directors of Public Health have supported schools to come back in enhanced measures due to the rapidly rising case numbers and emergence of a new variant.
SCC Public Health has secured an allocation of funds based on £2 per pupil per school as an outbreak management fund to help meet the rising costs of cleaning and infection prevention control measures within your settings. We appreciate this only goes some way towards covering these costs, but we hope it will support schools through the return to education in the new year. Staff are currently working on how this money will be distributed in time for the start of term.
Covid-19 Educational Webinar Every Thursday: The South-West Health Protection Team run free weekly Covid-19 educational setting webinars, which all educational settings are welcome to attend. The sessions cover infection prevention principles and then discuss scenarios to illustrate this.
Primary school testing:
We continue to see a rise in cases in primary schools in Somerset, therefore it's important for people to continue all they are doing to encourage household, parent and staff LFD testing. Please also be aware Public Health could advise daily LFD testing for certain groups during an outbreak.
Close contact daily LFD testing includes students of primary age under parental discretion. The new LFD tests are nasal swabs only and much easier to use than previous stocks.
For primary aged children LFD test kits are available through the usual routes (local pharmacies opens in a new windowor online).
Symptomatic and Asymptomatic Testing: For those settings closing over Christmas, all staff and students should test over the holidays in line with national guidance.
SCC PH advice remains consistent with national guidance:
Only use twice weekly LFD testing for asymptomatic cases
Make sure you do an LFD according to the instructions and at least 30 minutes after eating or drinking or vaping
If you get a positive LFD or have symptoms get a PCR and use the supervised PCR testing route at the test centre to get the best quality test
There is no need for primary age pupils (those in year 6 and below) to regularly test, unless they have been identified as a contact for someone who has tested positive for Covid-19 and therefore advised to take lateral flow tests every day for 7 days.
Childhood Immunisation Programme: The Somerset Foundation Trust manage the childhood immunisation programme with SAINT (School Age Immunisation Nursing Team, part of the NHS). SAINT deliver the nasal flu vaccination to all schools in Somerset. SAINT continue to work as quickly and safely as possible to finish the flu programme by end of January.
Any schools who had to be cancelled this week will be contacted in the new year to be rebooked. Some cancellations have been necessary due to redeployment of the SAINT team as we focus on delivery of the national Booster programme.
Walk in FLU Vaccination Clinics: SAINT will be offering FLU vaccination clinics for school aged children who have missed their FLU vaccination in school.
Appointment only clinics below:
If you would like to attend a clinic which requires an appointment please email [email protected]create new email
Taunton – 21.12.2021
Chard – 22.12.2021
Shepton Mallet – 23.12.2021
Wells – 23.12.2021
opens in a new windowFlu vaccination programme – SAINTS (School Age Immunisation Teams)
A full range of resources and information can be found on the opens in a new windowSSE website.
Covid-19 Vaccine Programme:
Special school staff are eligible for Covid-19 boosters. Staff should be able to book on the opens in a new window National Booking System by self-declaring they are a health and social care worker. Staff can take ID along to the centre in case asked, but they shouldn't encounter a problem. Slots are released into the national booking system as they become available, so you do have to refresh the system if the site you want does not appear.
The government have announced second doses for secondary aged children 12 weeks after their first dose. The School Aged Immunisation Nursing Team (SAINT) have not yet been given any guidance on how this is to be delivered, whether this will be an in-school offer or through community sites. As soon as we have further information, we will let you know.
There is a continued offer for all eligible young people to access their first dose via vaccination sites in Somerset for those who may have missed their school session.
SCC asks for the following information to be shared with all families via email, newsletter and school websites to ensure parents know how to access the vaccine for their children.
Bookable slots for 12-15-year-olds
There are bookable slots for 12 -15-year-olds (who have missed their school vaccination date) at vaccination centres; Somerset Motor Museum in Sparkford and Firepool in Taunton.
You can book through the opens in a new windowNational Booking Service online or by calling 119.
There are likely to be other clinics starting regularly in other areas in the coming weeks and we will endeavour to circulate this information as soon as it is available.
Please encourage parents/guardians to opens in a new windowcheck the NHS walk in site for up to date information.
Please note: If a child has tested positive for Covid-19 and is not at high risk from Covid-19, they need to wait 12 weeks before they can have a Covid-19 vaccine. This starts from the date they had symptoms, or the date of the positive test if they did not have symptoms.
Vaccination Update: All eligible adults in England aged 18 and over will be offered a Covid-19 booster vaccine by the end of December.
Last week in Somerset over 61,000 doses of the vaccine were given – more than double any previous week so a huge thank you to all involved.
Community Transport is now available for residents who need to get a vaccine or a booster, but don't have access to a car and struggle to use public transport. You can find out more by calling the Covid Helpline on 0300 790 6275 or by visiting the opens in a new windowTravel Somerset website.
In terms of booking vaccinations this should continue to be done via the opens in a new windowNHS website this gives local information but also leads into the National Booking Service. Depending on your location, circumstances and availability this system will then show you when and where there are available appointments for vaccination. This may or may not be within Somerset but will give the best options available for vaccination as quickly as possible.
To get your vaccine visit the opens in a new windowNHS website or call 119 for an appointment. There are also convenient walk-in options across the country, which you can find on the opens in a new windowNHS website.
Testing Update: The UK's testing programme is the biggest in Europe with nearly 400 million tests carried out to date, twice the number in France and more than 4 times the number in Germany
By Saturday 18 December, 900,000 deliveries a day were made to ensure that even more people can order either a PCR or LFD test directly to their home.
More lateral flow tests will be available across the UK in local community pharmacies to collect. Pharmacies are now able to access 10.5 million lateral flow tests per week, an increase of 5.5 million tests per week.
Booking slots for PCR testing sites increased by up to 100,000 per day from 16 December especially in areas where booking slots have been filled
To ensure a good testing supply over the coming weeks, UKHSA is working to secure hundreds of millions more LFD tests and an increase in PCR laboratory testing capacity of up to 150,000 tests per day.
For more information visit the opens in a new windowGOV.uk website.
Pharmacy Stocks of LFD Tests: The UK Health Security Agency (UKHSA) have confirmed there are plenty of stocks available in the country, and they have now activated contingency measures to support the supply of tests to pharmacies. Unfortunately, they are unable to lift the cap of one carton per pharmacy per day due to logistical limitations in the distribution system for the test kits.
UKHSA contingency measures to deliver tests to pharmacies through Parcelforce have now been activated to increase capacity, and the UKHSA team are exploring other ways to help increase the flow of stock to pharmacies. We hope to see the positive impact of these contingency measures very soon. To help manage the demand on the direct to home ordering service we are asking:
Contacts use tests they already have at home first
If they run out, they should pick up from their work or school collection points if they already obtain them this way, or pick up tests from their local pharmacy which will be quicker than online ordering. To find out which pharmacies are able to provide lateral flow tests, please visit the

opens in a new window

SCC website.
There is still the possibility of ordering through the deliver direct to home ordering service via the

opens in a new window

GOV.uk website or by calling 119. The website will update daily.
Finally, we ask people to not stockpile tests and they only hold what they would need for one round of seven days testing for each member of their household.
For every test you take, you should report your LFD result via the opens in a new windowGOV.uk website. Participants can contact 119 if they need support reporting their results and for language support if English is not their first language.
Covid Catch-up Film: In the most recent Covid Catch-Up film, we discuss the ramping up by the NHS of the roll-out of the booster vaccination and why the booster vaccine is so important.
The film can be opens in a new windowviewed via YouTube.
Resources and further information: Please do keep an eye our opens in a new windowHealthy Somerset website, which has a huge amount of information and resources to help keep everyone healthy happy and safe at this time.
For the latest local information as well as digital resources, posters and flyers please visit the opens in a new windowSomerset County Council website.
The Somerset Local Outbreak Management Plan outlines how we, the council, will work with the NHS Test and Trace Service, PHE, the NHS and other partners to ensure a whole system approach to preventing and managing local outbreaks. This can be found opens in a new windowhere.
Finally, please like them on opens in a new windowFacebook, follow them on opens in a new windowTwitter and share their posts with your networks to help them in communicating these important messages. Follow their Director of Public Health opens in a new windowTwitter account too.